Update from CEPA's Secretariat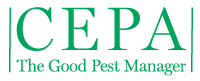 Dear members,
The year 2018 has been revolutionary for CEPA, all our objectives and goals were accomplished, many relevant Institutional actors are now aware of our positions and vision for the future, and the Secretariat is at its full operational capacity. Against this background, we would like to provide you with some key updates regarding our plan for 2019 as well as to give you an overview of the milestones that lie ahead of us.
CEPA's new office
As of 1st January 2019, CEPA will have a brand new headquarter located at the heart of the European district, namely the prestigious Belliard 40 building. Belliard 40 is located in the city's most concentrated assemblage of EU Institutions, government and business entities. Restaurants, cafes and hotels abound in the area. The new headquarter will offer CEPA the opportunity to be close to all our most relevant institutional and non-institutional stakeholders and will give us the chance to host all our internal and external meetings in a brand new location.
CEPA's new website
As introduced in early December, we are in the process to launch the new CEPA's website. CEPA's new brand and identity will revamp the interest of our network toward our activities and will profile CEPA as a leading European association. Please find the final version of the website via this link http://new.cepa-europe.org.
The new website will be online with the address http://www.cepa-europe.org as of tomorrow closing of business (21 February 2018).
New capacity for the Secretariat
In 2019 Darwin Associates will reinforce its communication and public affairs capacity by partnering with a leading Dutch communication agency, Hague Corporate Affairs.
Mr. Andrea Boccuni and Mr. Aleksandar-Mihail Atanasov will become the tandem of CEPA Operational five days a week. Both Andrea and Aleksandar have a proven track record in association management and have been working mainly in areas related to safety, food and chemical substances.
Andrea Boccuni  He is a food safety and health specialist. After a master's degree on European Governance at the Leiden University, he furthered his studies working as research advisor for a prominent Dutch think-tank, the Montesquieu Institute. He started his career in brussels as Parliamentary Assistant at the European Parliament before joining a leading Dutch public affairs agency. Over more than five years, he developed growing interest and expertise in environmental policies. Building on this knowledge, he moved on to working as external consultant for the European Commission in the Food Frauds Unit.
Aleksandar-Mihail Atanasov is Junior Advisor at Hague Corporate Affairs. He attained a B.A in Law, followed by a M.A. in International and European Law, a M.A. in Law of Digital Economy from the University of Strasbourg and, a Postgraduate Diploma from the College of Europe. After that he worked for the Ministry of Foreign Affairs of Bulgaria and the Permanent Representation of Bulgaria to the Council of Europe.
Looking ahead
When we look ahead at our next appointments, we would like to draw your attention on the:
Board of Directors Call taking place on 10 January 2019, and;
First 2019 CEPA Meeting taking place in Brussels on 19 February 2019.
Finally, on behalf of CEPA's Secretariat, I am wishing you and your family good health, happiness, success and prosperity in the coming year!
Best,
Paloma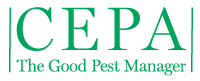 Paloma Castro
Secretary General
CEPA Secretariat
Rue Belliard, 40
1000 Brussels, Belgium
Tel +32 (0)4 87 63 86 53
@CEPAEurope
www.cepa-europe.org
Transparency register N°
047672912315-09