CEPA APPOINTS NEW SECRETARIAT AND SETS SIGHTS ON SELF-REGULATION FOR PROFESSIONAL PEST MANAGEMENT IN EU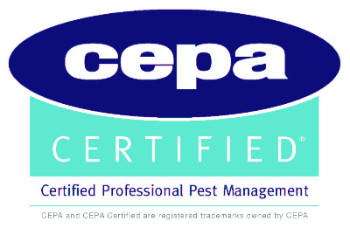 Brussels, 13 December 2017
At its quarterly meeting in Brussels on 13 December 2017, CEPA (Confederation of European Pest Management Associations) confirmed the appointment of the consultancy Darwin Associates to take charge of running the CEPA secretariat in Brussels as of 1 January 2018.
For the last 7 years (under former CEPA Presidents Akerblom, Vernié and Montmoreau) Roland Higgins, who will be retiring, has run the CEPA secretariat with great success. Among other actions, CEPA launched the EN16636 CEPA Certified standard for pest management. Today, the standard is used by an increasingly large majority of pest controllers in Europe, setting the benchmark for the professionalization of the sector.
Recently appointed new CEPA President, Henry Mott, commented: "We are extremely thankful for the work that my predecessor and the CEPA secretariat have done to set the ground for professional standards at EU level. My mandate will focus on taking the EN16636 CEPA Certified standard to the next level; making it a broad self-regulatory principle throughout Europe. Local communities in Europe deserve professional pest management control. I am certain that together with the national and local authorities of each European country we will be able to deliver soft-law agreements that will help the daily lives of families and businesses."
CEPA and its members are committed to continuing to work together with the EU, national and local authorities to gain citizen's trust and demonstrate the value to society that the pest management industry represents through the maintenance of health and hygiene.