TheGoodPestManager July Issue – Powered by Anticimex®

A New Era Launches for Pest Managers in Europe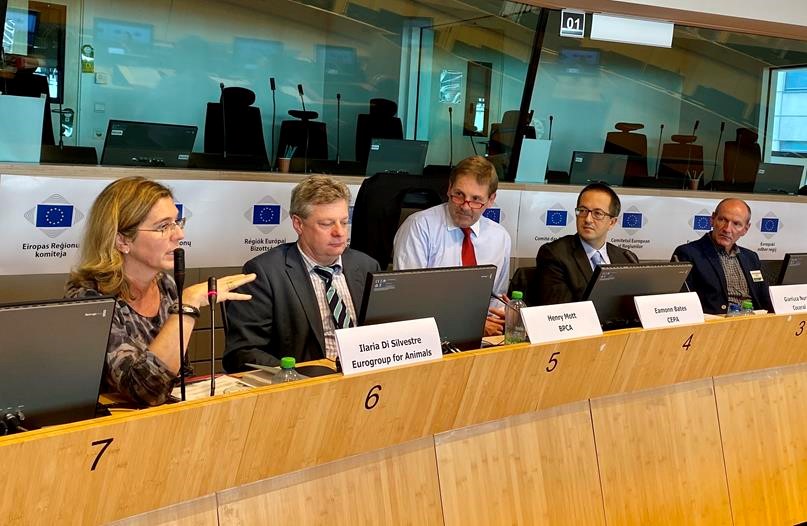 Over the past 18 months, the pest management sector's European association, CEPA #TheGoodPestManager, has been working on an ambitious programme to professionalise the business all across the continent.
The aim is to encourage an ever-growing number of companies to operate according to the so-called integrated pest management approach. The latter is founded on a hierarchy of action that starts with prevention first and foremost and ends with destruction of the problem species only as a last resort when all other options have been ruled out.
Across Europe today there are still many countries where the provision of pest management services is entirely unregulated and unsupervised with no market entry requirements or operational standards for pest managers. The quality and sustainability of the services available can be improved.
CEPA now wants to encourage users of pest management services to work exclusively with pest management firms that abide by an integrated pest management approach, on the basis that such operators are better qualified and more sustainable. The more users that go for certified service providers the greater the incentive for pest management firms to go the integrated pest management route and get certified, ideally according to the CEPA Certified protocols.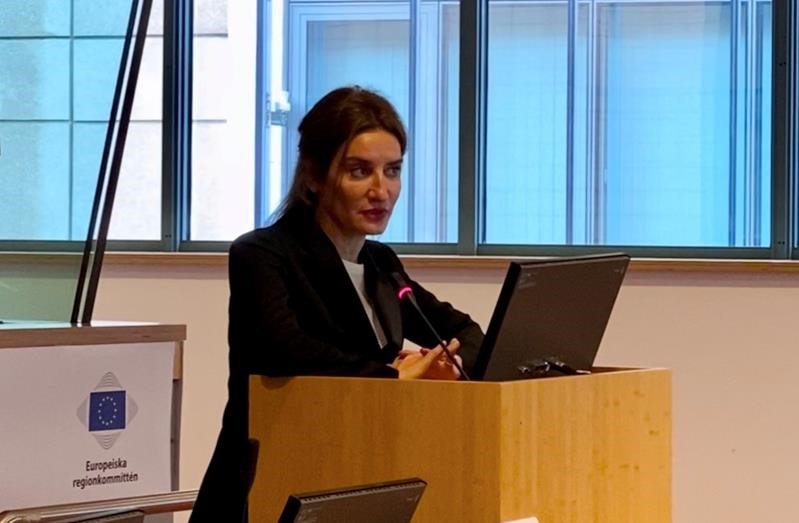 The integrated approach was first developed by the UN's Food & Agriculture Organisation and has since been taken up and turned into European standard EN 16636. In support of this, CEPA developed and successfully launched the CEPA Certified scheme to allow pest managers, both companies and in-house teams, demonstrate that they conform in practice to the integrated approach laid down in EN 16636.
CEPA's new initiative takes the form of a Memorandum of Understanding between CEPA and its member associations and European and national associations representing sectors that use pest management services.
Through the Memorandum of Understanding, CEPA promises that its members will deliver high standards and, in return, hopes its partners will encourage their member companies to use only certified pest management organisations as the best most sustainable way to protect homes, businesses and public places from the dangers of infestation.
The result will be more professionalism; better protection of the safety and well-being of Europe's citizens and employees (notably in urban environments); higher standards of public health; and increased protection of the environment and of biodiversity. And, for certified pest professionals, it should be good for business too!
The process of presenting the Memorandum of Understanding to potential partners was launched in Brussels on 1 October 2019 in the premises of the EU's Committee of the Regions, a consultative body designed to funnel the views of Europe's urban and rural regions into the EU machine.
For the full transcript of the panel debate, please click here.

CEPA publishes sustainability best practices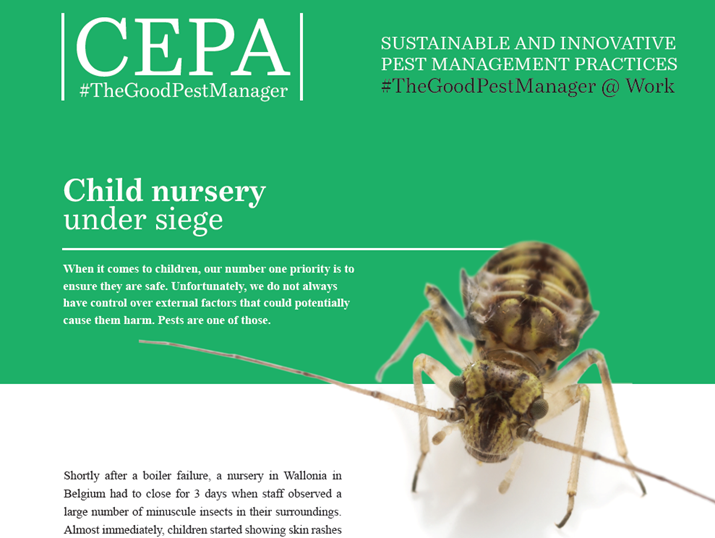 CEPA is releasing a series of short sustainability stories on its website and social media to demonstrate how professional pest managers apply integrated pest management in practice. They are all based on a real situation encountered by our members and feature citizens faced with a pest invasion that threaten their health and their business. It is then up to the professional pest managers to assess the situation and come up with a solution that will produce long-lasting effects while preserving the environment and animal welfare.
Markus Puschmann, chairman of CEPA Sustainability Working Group said: "With these stories, we wanted to showcase the diversity and complexity of the situations pest managers face every day. Pest managers constantly have to use their observation and problem-solving skills to come up with innovative solutions."
Henry Mott, President of the Association added: "CEPA's aim is to promote Integrated Pest Management practices by trained professionals. This initiative is the perfect chance to do that with stories people and businesses can easily relate to".
The first two stories are already available on our website and more will be published in the coming months.
#TheGoodPestManager @work  – Rodent in the supermarket
Imagine yourself doing grocery shopping in your local supermarket, when you suddenly hear the familiar squeaky noise of a rodent, or worse, come face-to-face with a rat. Not really a pleasant thought, right?
On several occasions, security cameras in a super-market in Barcelona spotted rats running between shelves and the staff discovered partly eaten foods here and there. Conscious of how unhygienic this was and how disastrous it would be if customers were to notice the unwelcome guests, the supermarket decided to act rapidly. Instead of simply buying and placing traps themselves, they contacted a local professional pest management company, Rains Control de Plagas S.L., hoping to eliminate the presence of rats permanently.
The professionals started by thoroughly inspecting the location and installing special infrared cameras designed to detect movements in order to monitor the activity of the rodents day and night. After a week of surveillance, the professional pest managers were able to identify the source of the problem. All the rodents were accessing the premises from the same spot: the butcher counter! They noticed a small hole that had been made to enable electric wires to pass through during a recent remodelling of the supermarket.
Typical marks, in the form of black and greasy spots, could be seen around the hole; a sign that rodents had been repeatedly using the same way in and out. The professional pest controllers thus used mesh specifically designed for rodents to cover the hole.
A year later, the memory of the rodents had completely faded away. The supermarket has been free from those furry pests ever since.
Trade deals pose pest risks, says EFSA Director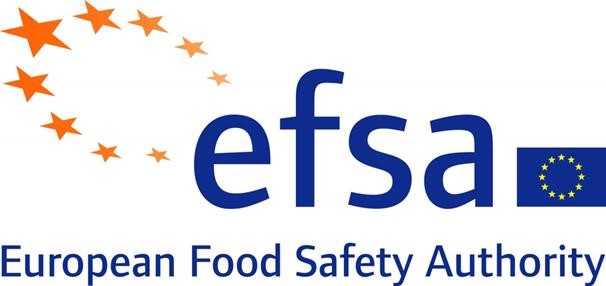 In a recent interview given to Politico, Bernhard Url, director of the European Food Safety Authority (EFSA), warned that the various trade deals agreed and negotiated around the world pose heavy risks of spreading pests and importing invasive species into the European Union.
With the acceleration of globalisation in recent years, pests are more and more able to cross borders between countries, using modern means of transportation. Exotic species are already entering Europe. This can have consequences for human and animal health as well as food safety and security.
"If we do global trade — with goods, with animals, movement of people — we also trade hazards globally," he said. "That's natural, and this leads to the appearance of new hazards, but also of old hazards that we haven't had for many years." He recommends that Europe gets prepared for this 'new' kind of hazard.
How can policy makers, the medical sector, actors of the food chain and citizens prepare for this? How do we organise pest management in the future? In our view, the solution lies in the professionalisation of pest management sector.

CEPA elects new Board of Directors
During the Extraordinary General Assembly on 1 October, CEPA members have elected a new Board of Directors for the term 2019-2023. The new Board is now composed of:
Henry Mott (President)
Marc Aubry (Vice-President)
Alain van Lidth de Jeude (Treasurer)
Ian Andrew
Monica Biglietto
Rune Bratland
Milagros Fernandez de Lezeta
Brigitte Guillot
Michael Kahlo
Hakan Kjellberg
Serge Simon
Patrick Vernié
Henry Mott (BPCA) was re-elected as President of the Association and Chairman of the Board, while Mac Aubry (Ecolab) is the new Vice-President. Alain van Lidth de Jeude (Rentokil) remains the Treasurer of the Association. Let's wish them all the best for the next 4 years and hope they keep up the good work achieved so far!
CEPA Quarterly Meeting on 3 December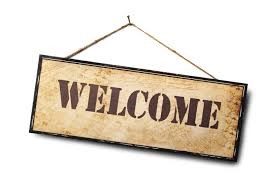 CEPA will organise its winter Quarterly Meeting on 3 December in Brussels at the hotel "Le Chatelain". Professional pest managers, relevant stakeholders and European/national institution officials who are interested in our activities are invited to contact the Secretariat if they would like to attend the meeting.
CEPA & Members future events
3 December 2019, Brussels (Belgium): Quarterly Meeting, CEPA
11 March 2020, Harrogate (UK): PPC Live 2020, BPCA
14 – 15 May 2020, Torun  (Poland): ConExPest 2020, PSPDDD
June 2020, Singapore (exact date and location to be confirmed soon):  Global Summit of Pest Management Services, CEPA / FAOPMA / NPMA
CEPA
Avenue Livingstone 13-15, 1000 Brussels, Belgium
Tel: 0032 (0) 2 2 286 94 85
Transparency register no: 047672912315-09
Legal registration no: 504 890 245
Follow us on Twitter: @CEPAEuropa
www.cepa-europe.org